Cornerstone Building Foundation Award Winner - 2012 Design Consultant of the Year
Company Profile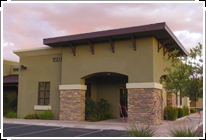 Kelly, Wright & Associates, P.C. (KWA) is a Tucson-based professional mechanical engineering consulting firm owned and managed by senior design professionals.
As a full-service mechanical engineering firm, KWA has extensive experience in the design of HVAC, Plumbing, and Fire Protection systems for all types of facilities. Established in 2000, the Firm has a history of over eight hundred successful projects in Arizona, California, Colorado, and New Mexico. The firm has also provided engineering services outside the United States in Argentina, Chile, Guatamala, Kuwait, and Mexico.
The firm maintains two registered Mechanical Engineers (with registrations in both Arizona and New Mexico) and one of the few consulting professional Fire Protection Engineers in the State. Two of the principals of the firm have achieved LEED AP certification. Unique in mechanical engineering firms, KWA offers complete fire protection system designs, including hydraulic calculations and shop drawings.
Read more
Meet the team
Example Projects

KWA provides engineering design services for all types of educational facilities, from grade school to University. Additionally, KWA has provided commissioning... (
read more
)

KWA has extensive experience providing engineering designs for Government projects. The KWA team is knowledgeable of the varying required design standards and codes... (
read more
)

KWA continues to lead in the area of Fire Protection Engineering in Southern Arizona. KWA's design experience includes wet & dry pipe, deluge, pre-action, foam, gas agent... (
read more
)
More projects
Awards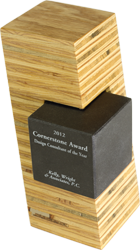 2012 Design Consultant of the Year
To honor the best in project delivery through an annual awards program that recognizes all members of the building community in the format of a
"Dream Team"